About Us
Karen Bäucke, the Director, has 14 years of experience working in the U. K. and Europe as a training consultant with high profile clients in the private and public sector. Five years ago Karen settled in New Zealand and three years later founded the company. She integrates her experience as a training consultant with coaching clients in her private practice as well as working in association with other consultancies in career transition, management development and personal and career development subjects.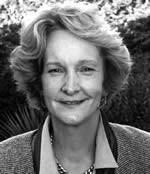 Karen has her background in economics, sociology and adult education. She studied in Switzerland Anthroposophy ( Spiritual Science) and at the Centre for Social Development in the U. K. two years full- time in organizational, social and personal development with some of the most experienced consultants in the field.
Her family background has stimulated her to be interested in complementary medicine from a very early age on and her whole training and development as well as her career was dedicated to develop capacities and knowledge to work with people holistically as well as following her passion for health and well being.
Karen works with an genuine positive attitude with people's strength, focusing on potential and facilitates positive outcomes through skillful questioning, listening and intervention. She is professional, enthusiastic and highly motivating woman who has the ability to inspire and enthuse wherever she is invited to work.
Shaheen Ali, Recruitment Consultant and Career Advisor, has been working in the Human Resources and Recruitment industry for the past 5 years in New Zealand 's public and private sector businesses. Six years ago Shaheen migrated to New Zealand from India and has since gained valued experience in providing esteemed advice in career guidance and recruitment.

Shaheen's academic background consists of a Bachelor's degree from Victoria University of Wellington in Business Studies majoring in Management, Human Resources and Industrial Relations along with a Diploma in Business Administration which has helped her to combine her practical experience with academic excellence.
Over time, Shaheen has created a successful rapport amongst work colleagues and in the community.
Along with warmth and positivity, she is professional, skillful and approachable which enables her to deliver and walk the talk!