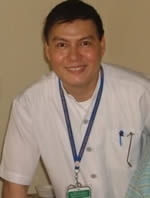 Work in New Zealand.... set your career in motion
New Zealand offers fantastic opportunities for career advancement, specialisation and lifestyle choice and Careers in Motion can offer a full recruitment service for medical professionals.
We will assist you to procure a short, long term or permanent position in a city hospital, or smaller town/country locality. Careers in Motion can find you the position that suits you best.
Our Service
We arrange all aspects of recruitment - medical registration, job applications and settling into a community. We can also facilitate all travel and accommodation arrangements. We help you to assess your eligibility for registration at both the Nursing Council and the Medical Council to practice in your profession here in New Zealand . We can put you in touch with the Department of Immigraton to discuss work visas, work permits and potential residency. We make the transition easy for you.
We will help to find the job that suits your career path.
We also offer our services to medical staff residing in New Zealand and support them to find more suitable and satisfying employment. We help with writing powerful CV's, provide coaching for successful interviews, short list job offers and arrange interviews and assist with the possible re-location within New Zealand or Australia.
We aim to match your qualifications and experiences with job opportunities, facilitating the telephone interview and salary negotiation.
We connect with our candidates in a professional and personal way and prefer to act as the sole agent in order to give our best service to each individual who works with us.
We take the work out of finding work!!
Health Service
Regional District Health Boards (DHB's) govern one or more hospital within a region.
The Medical Council of NZ registers doctors and oversees public health and safety, promoting continued improvement of standards of practice. Click on Medical Council of New Zealand for self assessment checklist for registration and more information.
New Zealand offers a wide range of public and private hospitals, clinics and rest homes.
To Register with us:
Please email us and include the following information:
Name
Email address
Country of Residence
Present position/Last qualification gained
... we look forward to speaking with you soon!