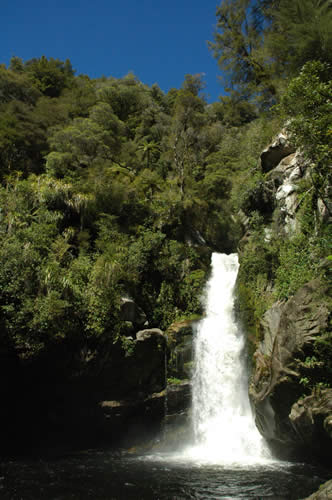 About New Zealand
The Country
New Zealand offers a diverse spectacular natural environment - mountains, ski fields, pristine bush, fishing rivers, lakes, farms, coastline with surf and sand.
Enjoy also the cultural heritage of New Zealand 's European, indigenous Maori, Pacific Island and other peoples.
New Zealand provides the best of city or rural lifestyle.
For those with family, New Zealand offers a wide choice of both public and private schools.
* In many ways it's not what we have that's important to our quality of life – it's what we don't have! We don't have high crime rates, our police don't carry guns and instances of corruption are virtually unheard of. We don't have abject poverty or hunger and we don't have the pollution, congestion, health issues and cramped city living that we see elsewhere.
One of the things you will find here, and it's something we take very seriously, is our acceptance of different views and ideas. We are a modern, secular, democratic society with no ingrained class system. Freedom of speech, expression and religious belief is guaranteed in law.
Whether it's indoors or outdoors, on the beach or at the theatre, on the playing fields or in the garden, New Zealand has an inexhaustible range of things to do, see and enjoy.

The cultural indoors
Drawing on the richness of a thousand years of South Pacific heritage, New Zealand culture is youthful and diverse. Maori and Pacific cultural festivals and performing arts happily coexist with the more formal institutions like The New Zealand Symphony Orchestra and Royal New Zealand Ballet.
And if your passion is for shopping or for museums, libraries, art galleries, or the theatre, you can truly indulge yourself here.

The great outdoors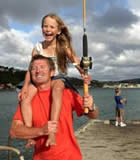 Most of us live within half an hour's drive of the coast, so swimming, boating, diving and fishing are almost national pastimes. We also have 14 national parks and reserves where you can enjoy some of the world's most breathtaking bush walks. In winter, our 10 commercial ski fields and numerous club fields provide inexpensive yet challenging skiing, heli-skiing and snowboarding.
We've got more golf courses per capita than anywhere else in the world, and the average green fees are around NZ$30. Our city and regional councils provide extensive, well-kept playgrounds, swimming pools and other recreational facilities. On Saturdays, parks throughout the country host organised team sports like rugby, netball, soccer, cricket and hockey.

Screens and sounds
New Zealanders are enthusiastic movie-goers. In fact we have one of the highest cinema attendance rates in the world. We're also heavily into the Internet with over 63 percent of us logging in on a regular basis. Of that number, 25 percent have used the Internet to make a purchase in the past year.
Our electronic media is also wide and varied. We have four free to air TV channels and two pay per view networks delivering another 30 channels. Our numerous national, regional and local radio stations broadcast everything from news, sport, Maori language and religious programmes to hip hop, classic hits and golden oldies.
* Text and images courtesy of Immigration New Zealand.