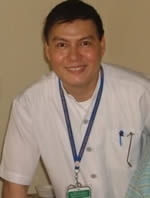 CV writing
Writing a CV which has an impact will help you get an interview and secure you a job!
We help you shape and formulate your CV in such a way that gets the best results for you. CV's with an impact are giving any future employer an instant first good impression to secure an interest in your skills and experiences. W e ensure that your CV truly reflects not just your background but also makes you become more visible with all your ambitions, values and passions.
We make it stand out from the rest of the candidates, increasing the chances to spark an interest in you.
Successful Interviews
Once you have been shortlisted for a position, we coach you over the phone or in person to ensure you have everything in place for a successful interview:
Preparation
You need to be well prepared for the interview. Write down your strengths, qualities and key experiences that are relevant to the position you are applying for.
Think about your values - what matters to you- and passion. How do you want to present yourself to your potential future employer?
Think about the client. Do as much research as you can on the internet about the organization/client.
What can be your contribution to the problems and issues your future employer is facing? In other words: What's in it for them to employ you?
Prepare a number of questions for your potential employer: Research shows that successful interviews have a balance between questions and answers by the interviewee.
Next step
Practice, practice, practice! Say out loud what you want to say!
Consider the overall impression, verbal and non-verbal, that you give. The tone of voice and your body language are speaking louder then the words you say!
We give you many hints and tips that will help give you confidence during the interview, you might even end up enjoying them!