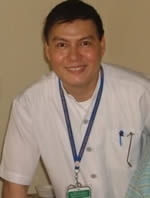 Career Pathways
Doctors
Choose a suitable scope of practice, as set by the Medical Council of NZ:
General
Provisional general scope
Vocational
Provisional vocational
Special purpose scope
UK trained doctors need to complete one year in NZ with provisional general registration before applying for general registration. Once one has an offer (which we assist with) UK doctors can then apply to work as a locum under the special purpose scope of practice.
Locum positions
New Zealand currently has an acute shortage of doctors. Locum (short-term) positions are available throughout NZ, usually offered for six months. Choose when and where you work; choose the job to suit your lifestyle. Benefits include flexibility, excellent remuneration, travel, a wider and more varied experience and gaining familiarity with the NZ health system.
You can obtain a locum position with either a general or provisional general registration (under supervision). The hospital usually pays for travel and accommodation. Once the contract finishes you are well placed to apply for further work with your employer if the placement suits.
If you wish to specialise, you may choose to take longer placements which count towards the progress of your career.
Nurses and Midwives
We will assist you to apply for an appropriate entry permit and assist with all aspects of registration, placement, immigration, accommodation and travel.
Other Health Professionals
We also assist with placements for other health professionals, such as dentists, psychiatrists, physiotherapists and speech language therapists etc.